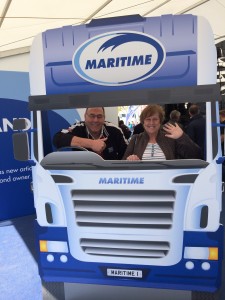 Maritime Transport – Photo Opportunity Board
Part of the development for the Maritime exhibitions included a photo opportunity board for customers visiting Truckfest 2016. Our very own Production Manager, Peter went to Truckfest and took a photo with his lovely wife! Unfortunately he didn't use the reliable 1-2-3-Cheese! method..
Below are some ideas offered to the client.