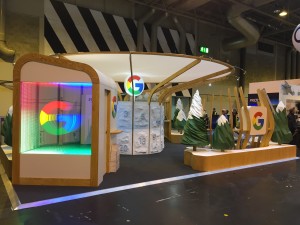 Google Conferences!
After the success of the Google roadshow earlier this year, Qwerk were asked to build exhibition stands for two shows over the same weekend for the release of their smartphone, Pixel.
It featured a low level photography room similar to the roadshow but also a giant advent calendar in the centre of their stand and some Qwerk-y Christmas trees.
Our favourite piece was the infinity mirror pictured below!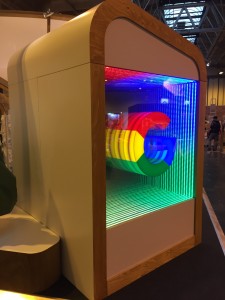 Click here to see our previous post.