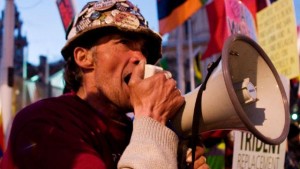 People Power: Fighting for Peace
IWM London presents People Power: Fighting for Peace. The UK's first major exhibition exploring evolution of the anti-war movement from the First World War to the present day.
Qwerk have installed the last three exhibitions in this space; Real to Reel: A Century of War Movies, Lee Miller: A Woman's War and Fashion on the Ration: 1940's Street Style.
Matt Brosnan, Historian and Curator of People Power: Fighting for Peace at IWM says: "This exhibition is the first of its kind and displays a number of fascinating items which have never been exhibited before. In IWM's Centenary year, this major exhibition continues our mission to explore war and conflict from multiple perspectives. It highlights the peace movement and its important role in British history."
For more information and tickets please click here.