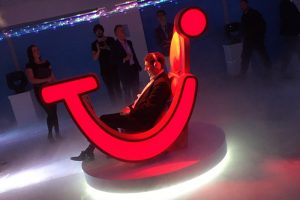 We were asked to build a 'Destination U' chair for the official name change from Thompson to Tui.
Once sat in the chair, scenes from different holidays are shown to the user and it recommends the best holiday using facial recognition technology to gauge reaction to images.
There is even a printed ticket confirming the recommended destination!
You can find articles on the release here – Travel Weekly Travolution