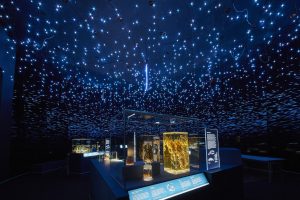 NHM – Life in the Dark
Summer 2018 we completed build of Life in the Dark at the Natural History Museum. The exhibition was a complex build which included a large bio-luminescent interactive. We created multiple sections mimicking natural surroundings such as, a cave ceiling, wooded area and of course, the deep sea. All exhibition showcases were from existing NHM stock.
For more information and tickets click here.